Topher Grace's destiny is closely linked with his ankle! The actor wanted to be a professional tennis player when he was a student. But an unfortunate ankle injury turned him towards theater, movies and acting. The young talent was spotted while he was performing in a high-school theater production of 'A Funny Thing Happened on the Way to the Forum.' Producers Bonnie and Terry Turner, whose daughter was also in the cast, selected Grace for his stage presence and intensity. When the Turners created the sitcom 'That '70s Show' in 1998, they brought Grace in. His role as Eric Forman catapulted Grace as an overnight teen celebrity.
The huge popularity and fan following of 'That 70s Show' prompted Fox to run it from 1998 to 2004, reprising the crucial cast members including Grace. At the age of 20, Grace achieved massive success and he was saved from the struggling phase of an aspiring actor. The popularity opened doors for him to three Steven Soderbergh movies, 'Traffic,' 'Ocean's Eleven' and 'Ocean's Twelve.' Later, he landed remarkable roles in movies like 'Spider-Man 3,' 'Win a Date with Tad Hamilton,' 'Interstellar,' and 'BlacKkKlansman.' At this point, the question that might be circling your mind is what is the next Topher Grace movie and TV show? Well, the good news is that we have a clear answer to that question. Here's the list of upcoming Topher Grace films/TV shows scheduled to release in 2019 and 2020. We can only hope that the latest Topher Grace movies would be as good as some of his recent ones.
4. Love, Death & Robots (2019 – Present)
'Love, Death & Robots' is Netflix's experimental sci-fi anthology series produced by Tim Miller and David Fincher. The series contains 18 sci-fi short films, each made with a unique style of animation and an independent plot. 'Love, Death & Robots' earned an R-rating for its subject matters like sex, nudity, violence, and dystopian elements. The philosophical undertones of the series don't see humanity in a positive light, but rather in contempt for its actions. Topher Grace appears alongside Mary Elizabeth Winstead in the live action episode, 'Ice Age.' The plot depicts the plight of an entire civilization living inside the freezer of an old refrigerator. Even though the critics' reactions on 'Ice Age' were highly polarized, the series garnered positive reviews in general for its path-breaking narrative styles.
3. Breakthrough (2019)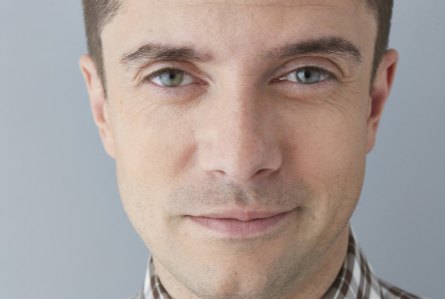 'Breakthrough' is a drama based on the 2017 book 'The Impossible: The Miraculous Story of a Mother's Faith and Her Child's Resurrection,' written by Joyce Smith and Ginger Kolbaba. The movie follows the true story of the modern miracle when 14-year-old falls into a frozen lake in Missouri and is declared dead after a CPR was performed for 27 minutes. But when his mother Joyce Smith, played by Chrissy Metz, arrived and started praying, Smith came around from death. Grace plays the small town pastor Jason Noble, who guides Joyce Smith through the ordeal and the miracle followed. The cast also includes Josh Lucas, Mike Colter, Sam Trammell, and Dennis Haysbert. NBA superstar Stephen Curry joins the project as executive producer.