The high of adrenaline is one of the best things that humans can experience. It is to feel this excitement that people indulge in all sorts of things, jumping from monstrous heights with just a rope tied to your leg, or partaking in a car race, most of the things that humans choose to do are because it gives them the rush, one way or another. But not everyone can climb Everest or become a spy, for that matter! In reality, the more the danger, the more the excitement. But just like we want to go to heaven but don't want to die, we want to enjoy things but we don't want the danger, not really! And this is where movies come in. It has the protagonists doing all the things that we mortals couldn't in our dreary lives. Action movies bring the thrill, the elation, and a rush of blood to the head.
Action movies are usually tried and tested formulas of success. Even if the stories are not that good, the camera work is not completely on point, these films still earn the big bucks. They are absolute crowd pullers because people love watching over the top good old-fashioned good guy versus bad guy action movies. Hollywood never disappoints when it comes to this genre. Every year several new action movies are being released. Some are good; some are not. Here is the list of upcoming action movies (new releases) that one should keep an eye on. We hope these latest action movies are as good as some of the recent ones. The list includes action thriller movies, action adventure movies and funny action movies. (Note: We have purposefully left out all the superhero movies because we created a separate list for them here)
20. Cold Pursuit (February 8, 2019)
Liam Neeson has worked in a variety of films in his long career. However, recently, he has prominently worked in action movies which have established him as an action hero. In 'Cold Pursuit', he will play the role of a snow-plower. Living peacefully in the Rocky Mountains, Nelson Coxman's life is upturned when his son dies of drug overdose. Coxman would have accepted this and moved on, but there was one thing that he couldn't let go of. His son wasn't a drug addict. This leads Coxman to a drug cartel and he vows to destroy the people who had murdered his son.
Read More: Upcoming Zombie Movies
19. John Wick 3: Parabellum (May 17, 2019)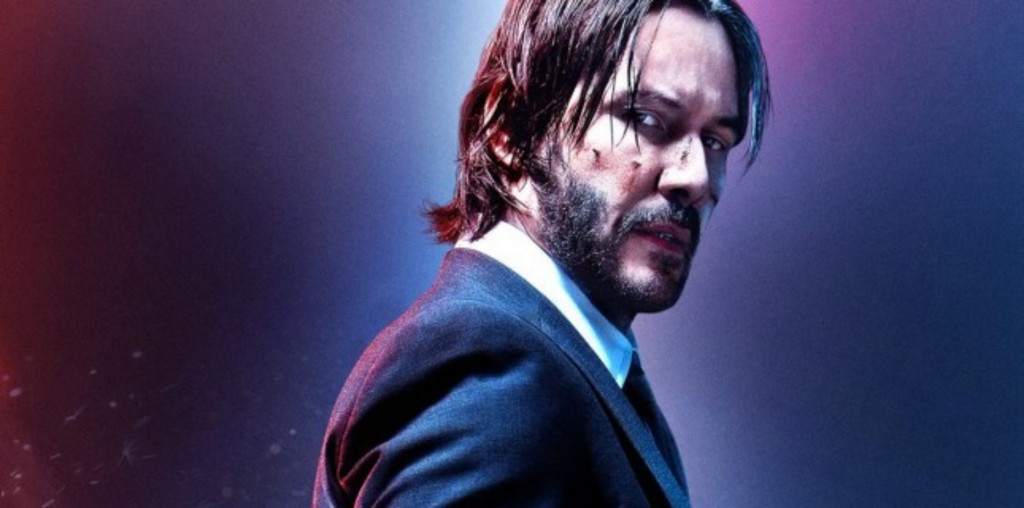 Keanu Reeves will reprise his role as the titular assassin and there is a whole lot of ensemble cast consisting of Halle Berry, Ian McShane, Ruby Rose, Common, Lance Reddick and Laurence Fishburne. According to the official synopsis of the film, John Wick is on the run because of a 14 million dollar open contract on his life and for breaking a rule: taking a life on Continental Hotel grounds. The murdered person turned out to be a member of the high table and hence an open contract gets issued on the life of John Wick. Wick would have already been executed but for the Continental's Manager who gives him a lease of one hour before he is expelled and severed of all ties from the members and services. Wick now has to manage on his own and get out of New York City. Filmmaker Stahelski mentioned that he wanted to get back to the roots and basics of the industry to put forward a clearer image of the assassin profession of the Wick universe.
Read More: Upcoming Animated Movies
18. Ford vs Ferrari (June 28, 2019)
While talking about action movies, high octane car chase sequences are a recurring factor. And this film is all about cars. Since it is a biographical film, it probably won't have all those ridiculously unbelievable, yet somehow feasible, stunts of 'The Fast and Furious franchise'. However, it does give you other reasons to be excited about. First of all, for the people who love cars, this film will be a must watch because it will bring to screen the competition between the two big names in the automobile industry. Next, it will be directed by James Mangold who has directed films like 'Knight and Day' and 'Logan'. Also, it will star Christian Bale and Matt Damon in the lead roles. Need I say more!
Read More: Upcoming Disney Movies
17. Son of Shaft (June 14, 2019)
'The Shaft Series' started in 1971, garnered huge success, both critically and commercially, and was followed by two sequels. In 2000, the series received a sequel/remake with the lead changed from Richard Roundtree to Samuel L. Jackson. But that was almost two decades ago. The success of the 2000 film had led its fans to believe that there would be another sequel, but it never came to be. Until now. The upcoming film will bring together the stars of the previous films while adding a new Shaft character to the series. With Richard Roundtree and Samuel L. Jackson returning to reprise their roles, the dose of action will surely pile up in this film.
Read More: Upcoming Kids Movies
16. Hobbs and Shaw (August 2, 2019)
'The Fast and Furious franchise' has evolved a lot over the years, and its producers don't seem to be in the mood to put an end to it. In fact, keeping in mind the potential of some side characters, they decided to make a spin-off out of it. Dwayne Johnson and Jason Statham had only recently become a part of the series; however, their stories weren't properly explored in the shadow of the lead characters. 'Hobbs and Shaw' will focus on their enmity. With the names of two already established action stars attached to the film, it has already generated excitement amongst the fans of action movies. Also, it will be a fresh departure from the story of Toretto and his family, which just seems to be stretching endlessly.
Read More: Upcoming Superhero Movies
15. Kingsman: The Great Game (November 8, 2019)
There is something about the Brits. It is difficult to single out the reason, but movies like 'Kingsman' make it easier! While we already have a British spy in the name of James Bond, currently in the form of Daniel Craig, sometimes, it can be too dramatic for our own good. Sometimes, we just want something as full of action, as it is entertaining. It was this need to create a light, even funny, spy-flick that led to the inception of 'the Kingsman Series'. Taron Edgerton served as the spy in training, but the main attraction was watching Colin Firth as the gentleman who will not hesitate to teach you some manners! In the first film, Harry gives a short history of the organization to Eggsy, but we don't really know the real story behind it. This is where 'Kingsman: The Great Game' comes in. It will take us back to the time where these suave, stylish spies came from. Actors like Ralph Fiennes, Charles Dance and Matthew Goode have already been cast in important roles.
Read More: Upcoming DC Animated Movies
14. The Untitled Terminator film (November 1, 2019)
When James Cameron delivered the first 'Terminator' film to the world, it became a landmark for sci-fi films. Starring Arnold Schwarzenegger as the deadly assassin robot sent from the future, it was a massive success and spawned a couple of sequels. The second film built on the success of the first and with James Cameron at the helm, one more time, it lived up to the name of its predecessor. However, that was it for the series. The next movies failed to live up to the expectation, even when popular actors like Christian Bale and Emilia Clarke were signed up for the films. Now, the series will face another round of revival. What makes us so excited for it is the fact that the film will pick up the story after the events of the second film. So, all that mediocre stuff in between can be discarded. Also, Linda Hamilton will reprise her role of Sarah Connor.
Read More: Upcoming Comedy Movies
13. Jumanji 3 (December 13, 2019)
Robin Williams' 'Jumanji' was one of the best films that I had seen when I was a kid, and I hadn't thought that it could be remade into a better film. But my beliefs were shaken, if not shattered (trust me, I was tempted to write stirred!) when the new 'Jumanji' movie came out last year. While nothing can replace the original for me, this one did a rather nice job of living up to the expectations. It was highly successful and now has a sequel in works. With Dwayne Johnson in the lead, the action is highly anticipated and it was delivered so! Great acting from Jack Black, Kevin Hart and Karen Gillan added to the drama and comedy in the film. We expect the next film to be as fulfilling as its predecessor and this is what makes us so excited about it!
Read More: Upcoming Horror Remake Movies
12. Charlie's Angels (2019)
The world of espionage films has all sorts of heroes. Women rarely appear in these films and even if they do, they are either the sidekicks or love interests of the protagonist. It was to break this cycle that the idea of Charlie's Angels was conceived. It began with a TV show which then became the foundation for the movies. However, it was more than a decade and a half ago that we had a proper film. Also, now that you see it, it had stereotyped characters and it seemed lacking in content. But times have changed now, and it is a good time to make a 'Charlie's Angels' film again. Actor and director, Elizabeth Banks has been signed to direct the film. Kristen Stewart, Naomi Scott (who'll also star as Princess Jasmine in the upcoming 'Aladdin'), and Ella Balinska have been cast to play the Angels.
Read More: Upcoming Action Movies
11. G.I Joe Ever Vigilant (March 27, 2020)
Even though the G.I Joes are iconic amongst the toys in America and have successful comic and animated series, when they were adapted for the big screen, it turned out to be a failure. 'The Rise of Cobra' and 'Retaliation' had some big names attached to it and they even made a lot of money. However, the content just wasn't up to the mark and the series died before it could have a proper start. The producers of the film haven't given up though, because isn't that what reboots are for. The third movie in the series could very well be the saviour for the Joe universe, and if it turns out good, it will be a blast of action. Though not much has been revealed about the project, the setting of a date proves that things are moving along fine.
Read More: Upcoming Thriller Movies
10. Godzilla vs Kong (May 22, 2020)
We have all sorts of universes now, and it was only a matter of time before we had a world of monsters. The characters and stories of Godzilla and King Kong had been around for a long time; however, it was only recently that an effort was made to bring them together. The 2014 movie 'Godzilla' marked the beginning of this universe which was followed by 2017's 'Kong: Skull Island'. The upcoming 'Godzilla: King of Monsters' will be the third instalment in the franchise. But that is not more exciting than the crossover that will happen between the two monsters. 'Godzilla vs Kong' will bring the two of them together, and we have only one word for this: mayhem!
Read More: Upcoming Horror Movies
9. Bloodshot (2020)
This is the age of superheroes, and any action movie list would be incomplete without mentioning a superhero movie. Marvel has established an empire of itself, and though DC might have had some initial struggles, it seems on the right track with the success of 'Wonder Woman' and the recent 'Aquaman'. But, these two are the not the only ones who have great characters from their popular comics series. The character of Bloodshot comes from Valiant Cinematic Universe and tells the story of a super-soldier who comes with abilities like high-speed and strength along with cyber-kinesis and shapeshifting, among other things. Vin Diesel has been cast in the leading role while Sam Heughan and Guy Pearce will appear in the supporting roles.
Read More: Upcoming Sci-Fi Movies
8. Fast and Furious 9 (2020)
There has not been any confirmation as to who is returning to this action-packed franchise, but it is expected that Vin Diesel (Dominic Toretto), Michelle Rodriguez (Letty Ortiz) and Chris 'Ludacris' Bridges (Tej Parker) will be reprising their roles. After missing out on the last film, Jordana Brewster has also been confirmed to return as Dom's sister Mia. The plot of the movie is not revealed yet and is very much under wraps. So we can only speculate only on the basis of what happened in the last movie. Vin Diesel has teased that the next installment of the Fast and Furious franchise will be "bigger" than its predecessor and might be set in Africa. Over the years, the Fast and Furious films have been set in different countries including Brazil, UK, Spain, Japan, Mexico and UAE, and Diesel has said in his interviews that the next movie might take them to Africa as it has been "long overdue".
Read More: Upcoming Movie Remakes
7. The Division (TBA)
Based on Tom Clancy's game of the same name, this film is scheduled to be released as one of the Ubisoft motion picture productions. It is supposed to star Jessica Chastain and Jake Gyllenhaal. The story, if it remains true to the game, will follow the narrative of a virus outbreak in Manhattan and a team that tries to bring the situation under control. Tom Clancy's storylines are nerve-wracking with generous dollops of action and we have no reason to believe that the film will be any different.
Read More: Upcoming War Movies
6. Flashpoint (2020)
Although this movie is in the pipelines and has been conditioned to be released based on the commercial success of the Justice League movie we can't help but be excited about it. A Flash standalone movie it is based on the Flashpoint paradox which in itself is a highly interesting comic arc. If reading is not your thing, Flashpoint as an animated film exists as well. However, we can't wait for this movie to materialize, simply because we are really excited to see Thomas Wayne as an older more ruthless Batman and the plot itself has plenty of action so any honest adaptation of the arc will materialize into a thoroughly enjoyable film. And since Flash is already being introduced in the upcoming Justice League movie, it's only fair he gets his own film, and Flashpoint seems like an excellent place to start.
Read More: Upcoming Horror Remake Movies
5. World War Z 2 (TBA)
The film is scheduled to release in 2019 but it is not sure as of yet since a script does not appear to be ready. However, it seems as if David Fincher is on board and any Fincher film should automatically merit a watch. Starring Brad Pitt, this film will be a sequel to the World War Z. If the zombie apocalypse in the first film was anything to go by the second one promises to deliver on ample action and zombie films mean death and gore and plenty of bullets. We can't wait to see what Fincher does with the film but it is sure to be an exciting watch.
Read More: Upcoming Sci-Fi Movies
4. Top Gun: Maverick (June 26, 2020)
'Top Gun' is one of those films that cemented the status of Tom Cruise as a superstar. It focuses on the story of a group of naval aviators, with Tom Cruise's Pete "Maverick" Mitchell being the central character. The film came out in 1986, and since then, the talks of a sequel have been circling, but nothing substantial happened. Until now! The movie is well into production and will be released by next year. Tom Cruise and Val Kilmer will reprise their roles as Maverick and Iceman, while Miles Teller, Jennifer Connelly, Jon Hamm and Ed Harris have also joined the cast.
Read More: Upcoming TV Shows
3. Bond 25 (February 14, 2020)
'The Bond franchise' is the oldest and one of the most successful movie franchises in the history of Hollywood, and I don't mean to exaggerate! The next movie will mark its 25the film (which can be considered a silver jubilee of sorts) and no doubt, it'll still be a successful one. Daniel Craig has proven himself to be the best Bond in business (you can argue all you want, I'll still not be convinced), and the showrunners are finding it hard to let go of him. In fact, he had commented that 'Spectre' would be his last film, but that changed pretty quickly. If he carried on for the sake of the 25th film, then this could, after all, be his last film as Bond, and this is what makes it all the more important. If Craig were to leave, he would leave with a bang, and 'Bond 25' would have to be pretty awesome to conclude the Craig-era properly. Let's see how it all turns out.
Read More: Upcoming Black Movies
2. Red Notice (November 13, 2020)
Gal Gadot has established herself as a bankable action star after the success of 'Wonder Woman'. Previously, she had also been a part of 'The Fast and Furious franchise', even if for a short while. So, an upcoming action movie starring her has obviously made us excited. Dwayne Johnson, another big name in the world of action movies, will star alongside her. We don't yet know the exact plot of the film, or what role the two will play in the film, but the title does suggest that it will have something to do with international criminals. Time will tell the rest.
Read More: Upcoming DC Movies
1. Indiana Jones 5 (2021)
'Indiana Jones' series is one of the most successful series helmed by Steven Spielberg and has a massive fandom that couldn't let go of the character in the last film. To support their cause, we didn't really get closure about Indy's adventures and his story when we lost saw him in 'The Kingdom of the Crystal Skull' movie. A lot of developments have happened with the franchise now, and now, as everything seems to settle down, we can finally see a movie in the near future. Disney has acquired the rights of the franchise and considering how they make everything so awesome, our expectations have only increased with this sequel.
Read More: Upcoming Star Wars Movies