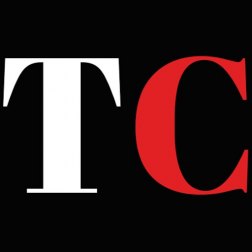 The Cinemaholic, as the name suggests, is a site that is addicted to cinema. We cover the most interesting stories, the most relevant news, the facts that you may not know, and the latest reviews from the world of cinema. We also are experts at predicting Oscars. Basically, we are a team of  cinema enthusiasts who are committed to serving you all, our readers, the best of cinema. So, feel free to ride along.
OUR TEAM OF 

C

INEMAHOLICS
Gautam Anand, Founder & Editor-in-Chief
Gautam has been writing about cinema since 2011. He watches films from across the globe and his firm belief is that cinema is as much a source of learning as it is a form of entertainment. After realizing that there is a wide audience interested in reading his take on cinema, he founded The Cinemaholic, where his two passions — cinema and writing — merge. And if he is not watching movies or writing about them, he is usually found indulging in his third passion, that of traveling . "Why's life so short ..?", he often wonders!
John H. Foote, Sr. Writer & Film Historian
John has been a film critic for more than twenty five years in print, the web and television. He has written for magazines such as Film Star, Hollywood North, Life and Fashion, been quoted in the LA and NY Times. John has written three books Clint Eastwood: Evolution of a Filmmaker, the yet unpublished Spielberg: American Film Visionary and is currently working on one about American Cinema in the Seventies (his passion). He was also former Dean of the Toronto Film School where he taught film history and film genre.
Sunayan Bhattacharjee, Staff-Writer & Associate Editor
A teacher by profession and a journalist by passion, cinema enlivens Sunayan and propels his existence. With a cumulative writing experience of more than six (6) years, Sunayan has worked with prestigious organizations such as 'Reuters News' and 'The Times of India'. Currently doing his Ph.D. in 'Film Studies', he usually deliberates on politics and literature when not deliberating on cinema.
Nikhil Letha-Soman, Staff Writer & Associate Editor
A massive film fanatic with an unbridled passion for the movies, Nikhil lives in a world where art defines his existence. He strongly believes that cinema is the most influential art form of our times, and hopes to live to see the day when it gets the respect it truly deserves. His ultimate dream is to make one movie before he dies.
Ashes Roy, Staff-Writer 
Ashes doesn't remember when his obsession with movies started. But it did start and since then he has been living and breathing them. His love for movies turned into writing and he landed in the august company of The Cinemaholic. According to him, every movie is special, even the ones which didn't turn the way they were intended to. Because you learn from failure; from success, well..not so much!
Aritra Dey, Staff-Writer 
A software engineer by profession, Aritra's actual interests lie in the world of movies and literature. Writing film reviews is more than a hobby for him as he loves to dissect films and their hidden meanings. He is also an avid traveller and football enthusiast.
Anmol Titoria, Staff-Writer
With a special affinity for Kubrick, Lynch and Fellini, Anmol's many exploits include devouring any and every work of art within earshot and sight, and subsequently talking to death about their many virtues or vices as the case maybe. His incessant desire for such expression of opinion has brought him to the world of cinema fanatics and he plans to stay there until he's too old to remember the childish ebullience he feels every time he makes a new discovery in the universe of images and music.