Racing games were among the very first games to hit the VR market due to the inherent playstyle of the genre. As expected, we now have a bunch of VR games available on modern Virtual Reality consoles like the Rift and the Vive and we can only hope that there will be more to come. Hence, we decided to make a list of the best VR racing games presently available so that we all can share the hype together. The list below includes best car racing games, street racing games and racing games for kids. So without any further delay, let's get into this list starting with:
6. Assetto Corsa (2014)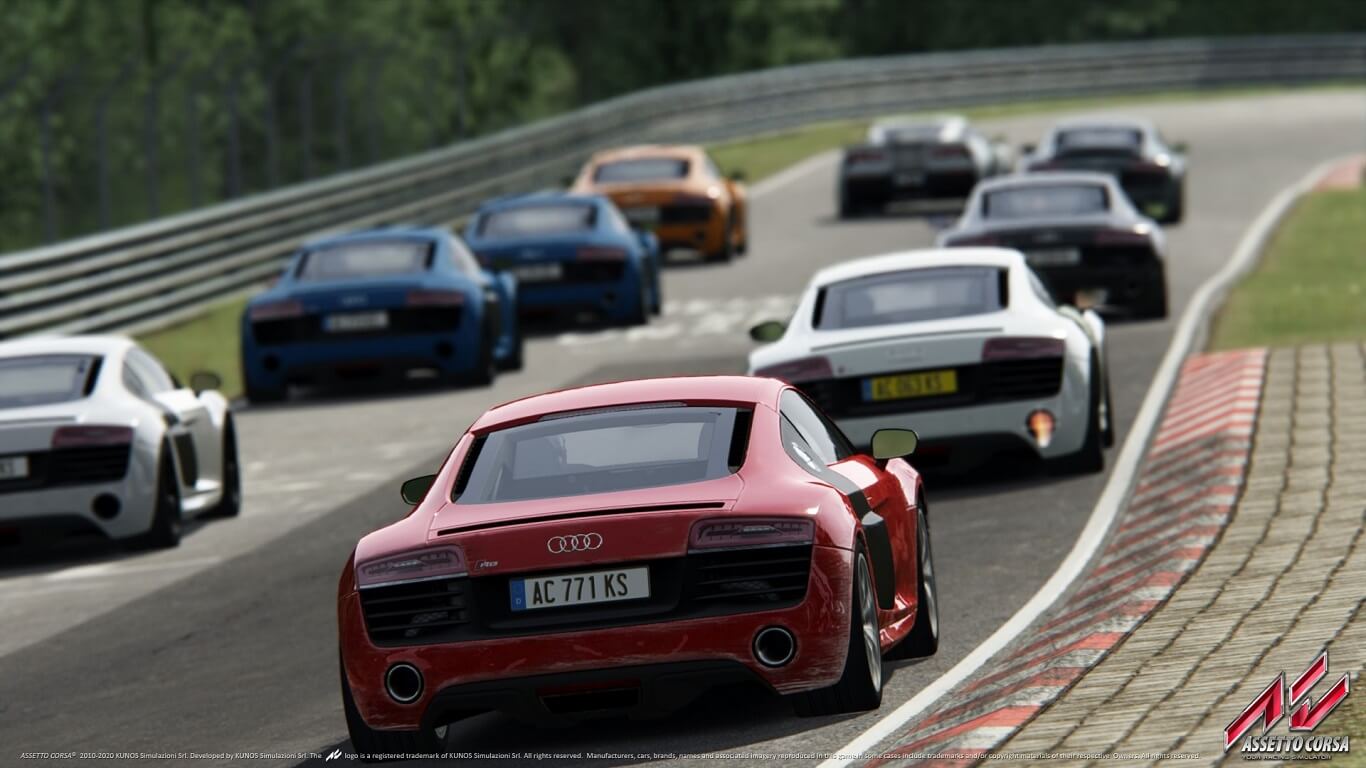 'Asssetto Corsa' is regarded as one of the best organic racing games and now you are able to experience the game on your VR devices. The game literally translates to 'Race Setup' in Italian, so you know that the guys are serious about what they are putting out for their fans. The series first left its mark in the year 2014 and has since then been releasing steady updates for it, making it one of the definitive racing games for modern consoles.
However, the game can get quite hardcore as it strives to simulate the racing experience on tracks. Therefore, don't go into this one expecting something similar to 'NFS'. There is no drifting around corners, no slipstreaming your opponents in order to get ahead, only raw horsepower to guide you on your way around the course. It uses a laser scanning technology to accurately recreate tyre mechanics on race tracks, giving rise to extreme realism. It can be played using a variety of peripherals, like a keyboard and a mouse but what we are focusing on here is the VR support. The game actually plays quite well on a VR device presently, though it was plagued with some difficulties in the beginning. It is officially compatible with HTC Vive and Oculus RIFT devices, but we are sure you can get it working on other VR devices using mods. We highly recommend you try this game out if you are looking for a realistic racing experience on your VR devices.
5. Driveclub VR (2014)
'Driveclub' is a PlayStation exclusive racing game developed by Evolution Studios and published by Sony Entertainment in the year 2014. The game allows its players to take control of realistic cars and race around various locations in the world. The tracks are all modeled after real life locations like India and Norway and are extremely detailed. This is one of the major focus points of the game. It strives to put the player in realistic environments, so much so that individual rain drops have unique physics. It behaves differently from every other raindrop on your screen and we seldom find such attention to detail in racing games. Most of them tend to focus on the physics for their vehicles, but 'Drive Club' goes one extra step and simulates the aspects of the environment as well.