"If there are 100 people in the room, and 99 don't believe in you, the one person that does makes all the difference."
There is a slim chance that you haven't come across this now famous quote by Lady Gaga that did its rounds on the internet when she used it multiple times during the press tour of the film. It was even taken a jibe at during the Golden Globes by hosts Andy Samberg and Sandra Oh, to be hilariously retorted by Lady Gaga. Be that as it may, it is true that Bradley Cooper turned out to be that one person in the room who unabashedly and fiercely believed in Gaga's ability to deliver in the film, and as a one man contingent pretty much running the entire show as the director, writer, male lead, songwriter and even singer in this highly talked about film, Gaga's performance (her first as lead) and her chemistry with her co-star were termed nothing short of an all-overcoming revelation.
'A Star is Born' made huge waves at both film festivals and award circuits this year, and is also one of the few film festival babies that have unanimous critical acclaim and a sizeable kitty in terms of Box Office collections, being one of the major winners for WB this year, pushing its annual cumulative to over $5.6 Billion, its largest ever in a single year. It is also currently a major frontrunner for the coveted Academy Award for Best Picture, and that is besides almost guaranteed nominations for both Cooper and Gaga in the acting Categories, Cooper for Direction and Gaga for best original composition in a film, 'Shallow'. Following the film being almost completely snubbed, dishearteningly so, at the Golden Globes, it is yet to be seen how well the film performs when it comes to Academy Awards, but if historical trends have anything to say, it is that 'A Star is Born' has only strengthened its chances of holding the celebrated golden statuette. However, more on its prospects later. For now, we rave about the film.
'A Star is Born' is the third American remake, and fourth overall including the 2013 Bollywood film that was an unofficial one, of the 1937 original of the same name. That makes a total of four English language films based on the script, and Hollywood's obsession with the script is totally justified with the original and all remakes being major successes in their respective years. The story of the 2018 remake is no different, with the film being widely recognised for the performances of both lead actors and the ELECTRIFYING chemistry between them, an experience unto itself watching two star performers light up the screen with their acting and vocals. The music of the film has been widely acclaimed too, and accompanied by strong, richly shot visuals makes 'A Star is Born' a worthy modern retelling of a classic tale. We live in times wherein entire franchises are rebooted overnight due to diminishing returns, and the industry churns out remake after remake of classic films, with only a handful of them being able to hold a candle to the original. Among this, 'A Star is Born' is a remake that emerges victorious on its own merit, while honouring the legacy of the original and keeping its very soul, its integrity intact.
Plot: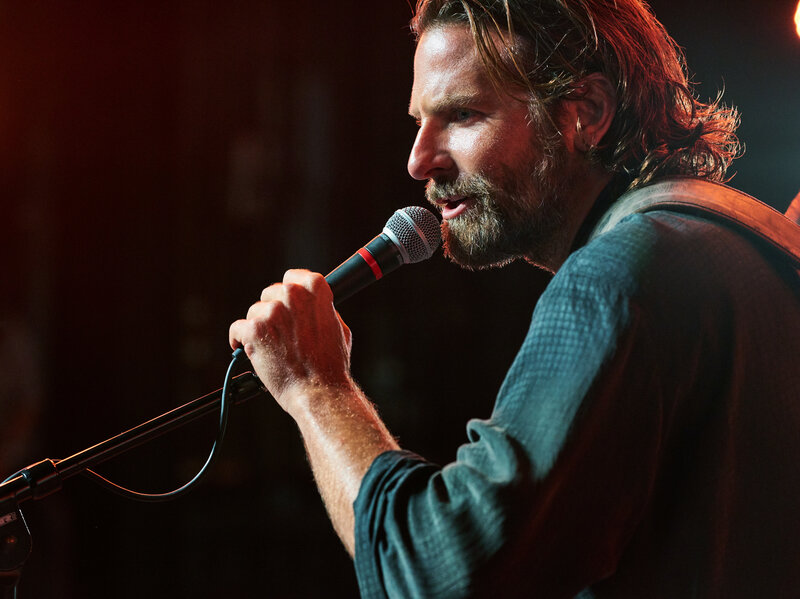 The plot of 'A Star is Born' is not something that requires an explanation, but exploration and deliberation of its universal and timeless themes that make an aboriginal script endearing even after close to eight decades and 3 remakes preceding it.